Apologies if, like me, you tend to treat these official reveals as spoilers but what my eyes have seen they cannot now unsee so I'm blogging it!!
The Sienar/Jaemus TIE/VN is the ship used by Kylo Ren in The Last Jedi.
The design keeps to the George Lucas' 3 second rule in which you can tell what it is in 3 seconds. The Interceptor wings let you know it's a fighter and the angular red cockpit is very reminiscent of the Upsilon shuttle so even if they hadn't revealed it on StarWars.com you'd know by looking at it that it was Kylo's.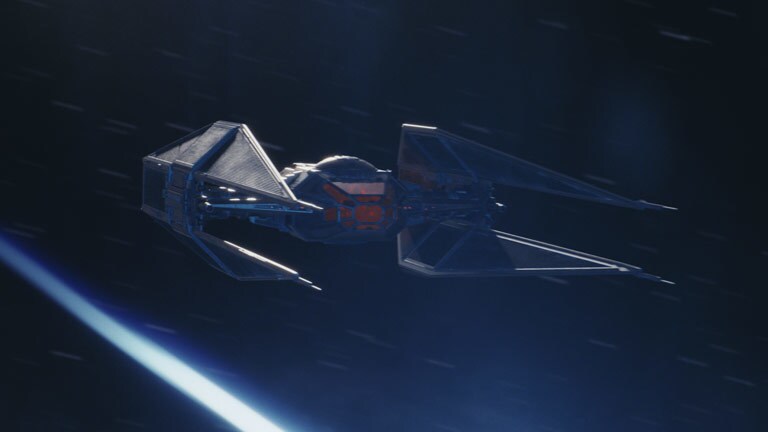 My only criticism is that the wings are exactly like those of an Interceptor, I'd have preferred it if they maybe angled back a bit more or something but I think the overall shape of the ship has changed enough, making it seem part personal shuttle as well as fighter and I'm giddy over the return of A-Wings which haven't changed at all so this will do fine!
Can't wait to see Kylo travelling in this!